Plastic Up! | 2022
---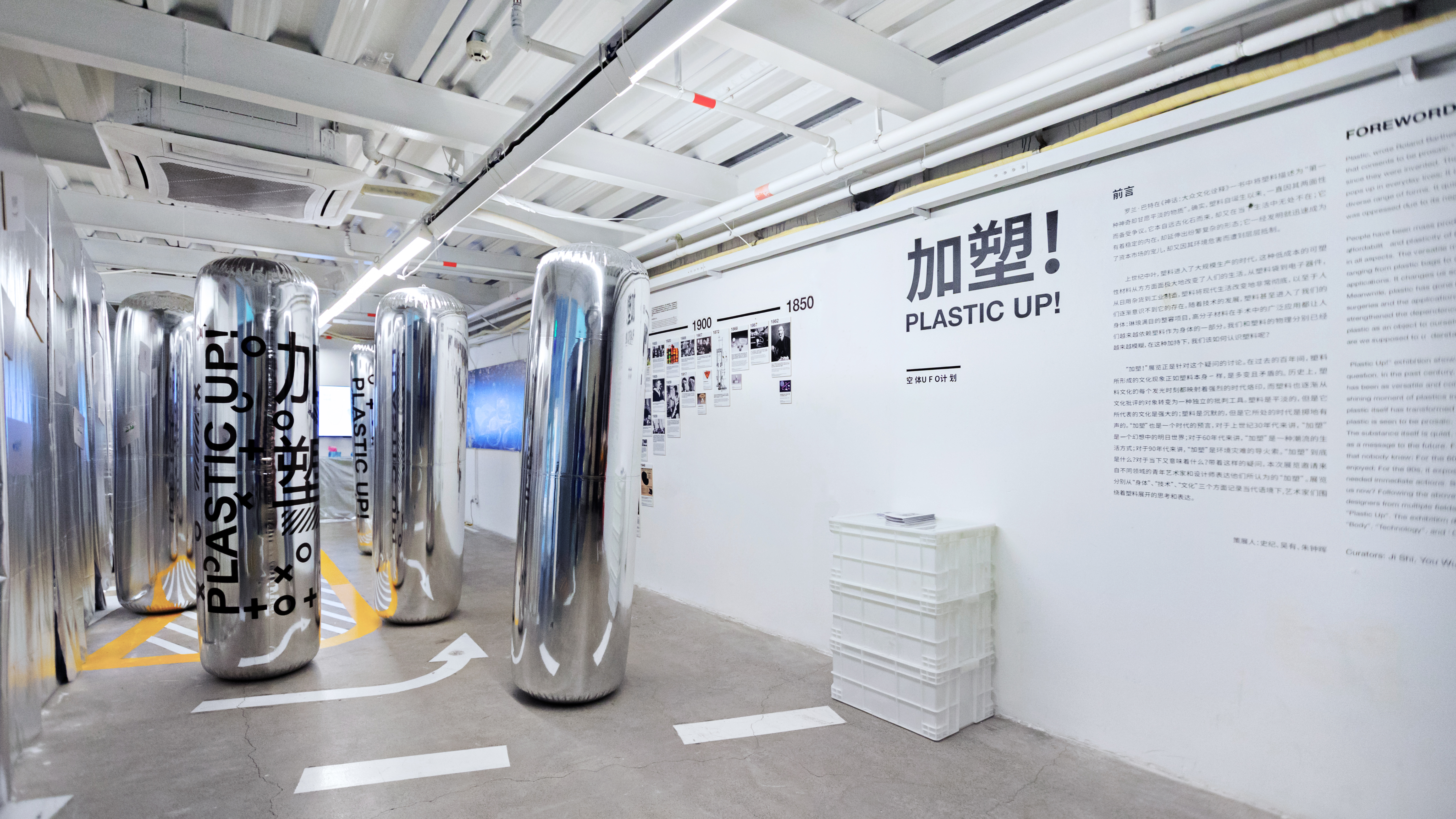 ---
Embark on a revolutionary exploration of the multifaceted relationship between plastics and design, and join us in taking a pioneering stance against climate change
Plastic Up! is an exhibition that showcases the use of plastics in contemporary art and design, aiming to raise awareness of the urgent issue of climate change and inspire a new generation of environmentally-conscious designers. Held at the Kong Lab in OCT-LOFT, Shenzhen, it invites artists and designers from various disciplines to share their perspectives on the meaning of plastics, covering the impact of plastics on society and the environment. Through the lenses of Body, Technology, and Culture, the exhibition presents a diverse range of ideas and opinions. Plastic Up! encourages visitors to reflect on their relationship with plastics and take action towards a more sustainable future.

---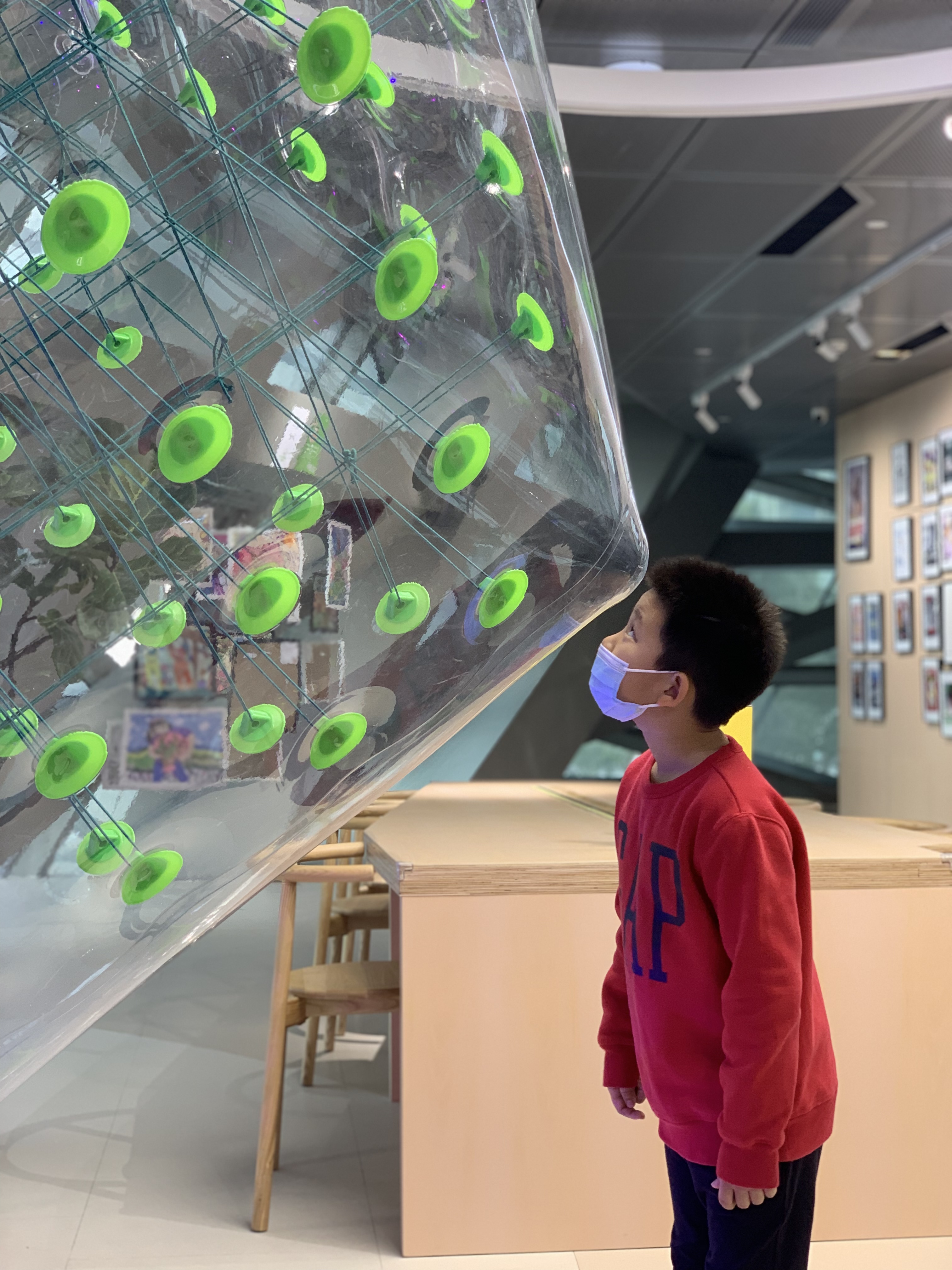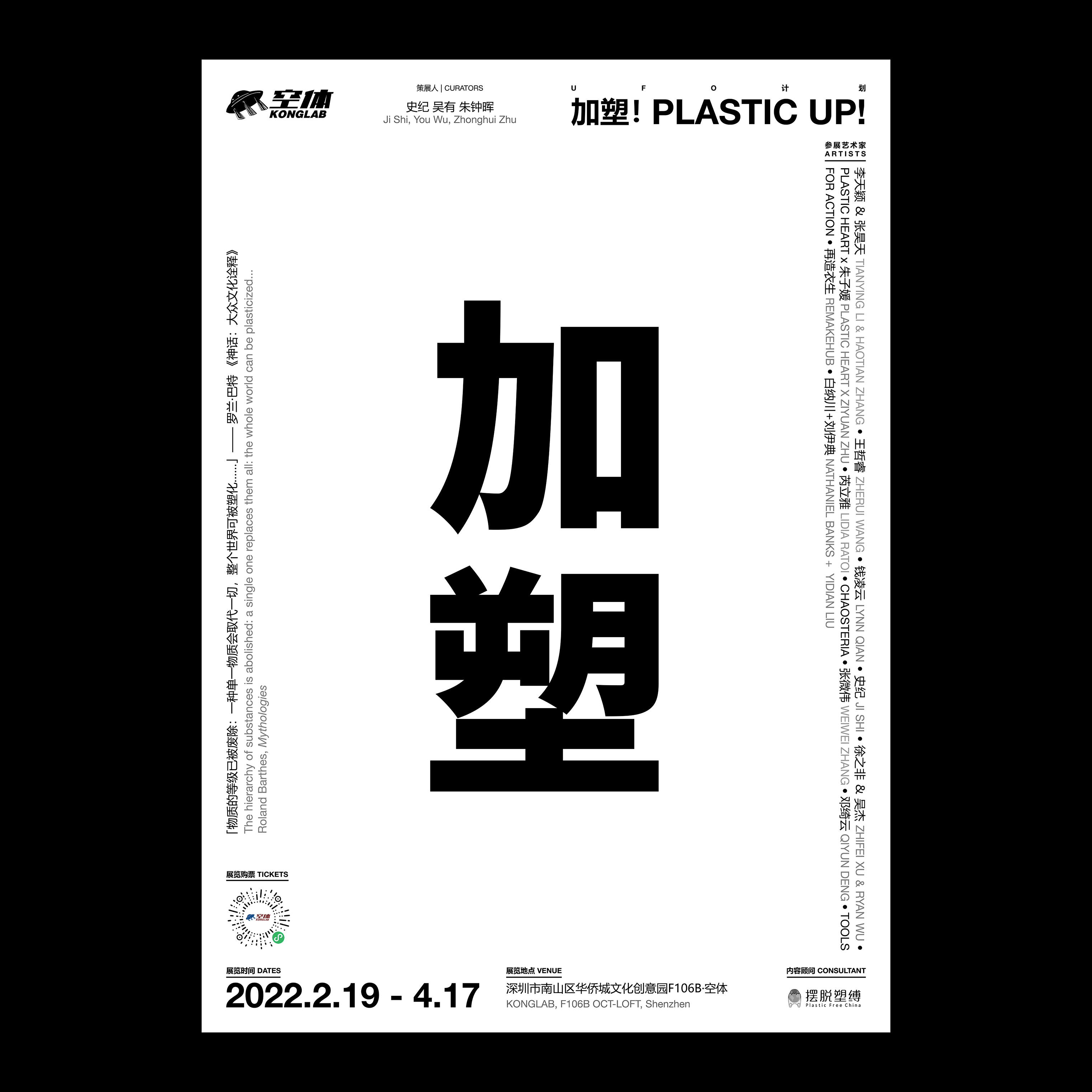 ---
Plastic Up! exhibition is a cutting-edge event that presents a fresh perspective on contemporary design and art. The show features a series of custom-designed mylar inflatables that serve as an interactive element for visitors. Each inflatable has a unique graphic printed on it, emphasizing the inherent plasticity of the material. The phrase "Plastic Up" is displayed on the inflatables and is also homophonic with the Chinese word for "Accelerate," which reflects the urgency of addressing the global plastic crisis. The curatorial team hopes to spread awareness through this playful approach.

In addition to the inflatables, the exhibition showcases an inclusive timeline that documents the history of plastics since their invention in the 1850s. This timeline captures the significant moments in the material's development, both positive and negative, over the past 150 years. Each period reflects the cultural and societal influences of the time, and the plastic material itself has become a tool for critique and commentary. The exhibition reveals that while plastic is often considered ordinary, its impact and cultural implications are undeniable.

---
client
KONG Lab

timeline
2022

location
shenzhen, China

status
complete

service
exhibition Curation
exhibition Design
installation Design
environmental Graphics
---
---