Club 45
---
---
A avant-garde design of a nightclub at Pier 45 that brings spectacles to New York City
Club 45 is an unconventional nightclub located at Pier 45 in Manhattan. Different from the conventional nightclub, Club 45 aims to rethink the construction of privacy, hierarchy, and confinement. The building sits on the water and is accessible both from land and water. Building connects with the land through a long promenade which provides users with a separation to the city yet annexed to it, establishing a sense of moral safety.

The first floor consisted of an array of vaults punched in a diagonal direction. When the visitors arrive at the center, they enter the second floor, a space divided up by 5 bands with global symmetry and local differentiations, each of them guarded by a small opening. The third floor consists of a series of courtyard spaces that break the isolation of each corridor.

---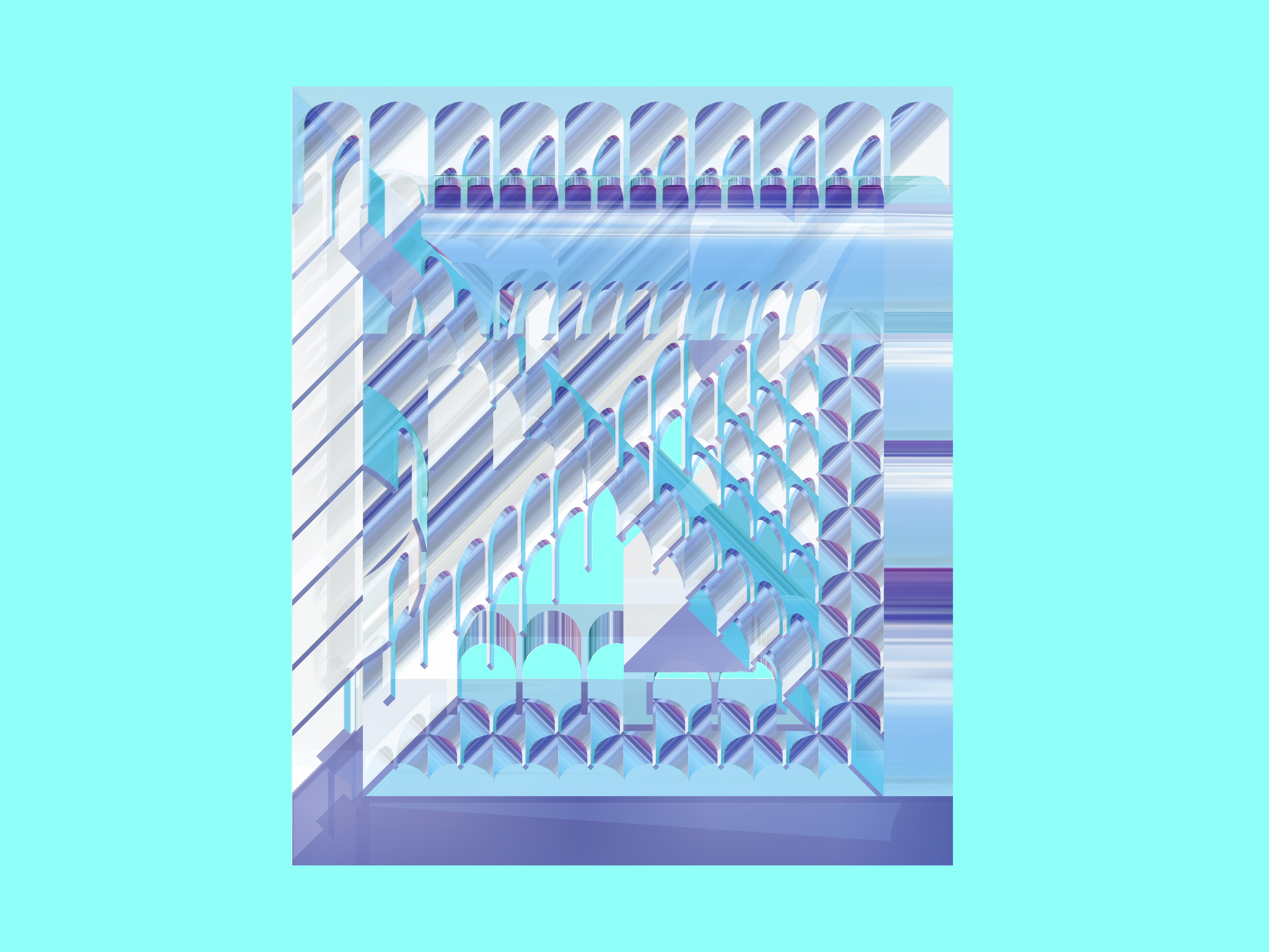 ---
Club is a public space that is constructed by carefully designing the level of information that can be accessed. It is a labyrinth that both physically disorients people in space and conceptually reversed ideas of liberation versus confinement, permanence versus ephemerality, stillness and motion, seeing and being seen. It is a spectacle without audiences, a voyeurism without victims.

The typology of the club is modeled on the Italian Palazzo. The prototype of the gentlemen's club was modeled on the Farnese Palace, which stands in an open space. In the 19th and 20th centuries, gentleman's clubs were regarded as a central part of elite men's lives. They are modeled on a regular home and designed for men's domestic needs.

---
Client
Private

Timeline
2017

Location
New York City, US

Status
Proposal

Service
Architectural Design
Visualization

---
---