CLIP-ON™
---
---
An alternative model of urban upgrade in Shenzhen through emerging technologies of manufacturing, hacking, and recycling
CLIP-ONTM Urbanism examines manufacturing, hacking, assembling and recycling readily available devices as an alternative way for urban upgrade and tries to depict a near future urban scenario which reimagines the urban envelope as an adaptive and generative interface. With the emergence of new urban technologies as well as maker and hacker culture, the site of production has once again been introduced into the city.

The emerging urban Homo Faber in Shenzhen, whether low-tech or high-tech, produces distinctive forms of inhabiting and occupying urban space, hinting at a potential solution to current urban problems outside the reach of traditional architecture and urban planning. By developing a patented infrastructure which allows reassembled modular devices to be clipped on, plugged in and attached to existing urban fabrics, the built-up environment is remediated by a series of community "plug and play" events in an urbanism of parts.
---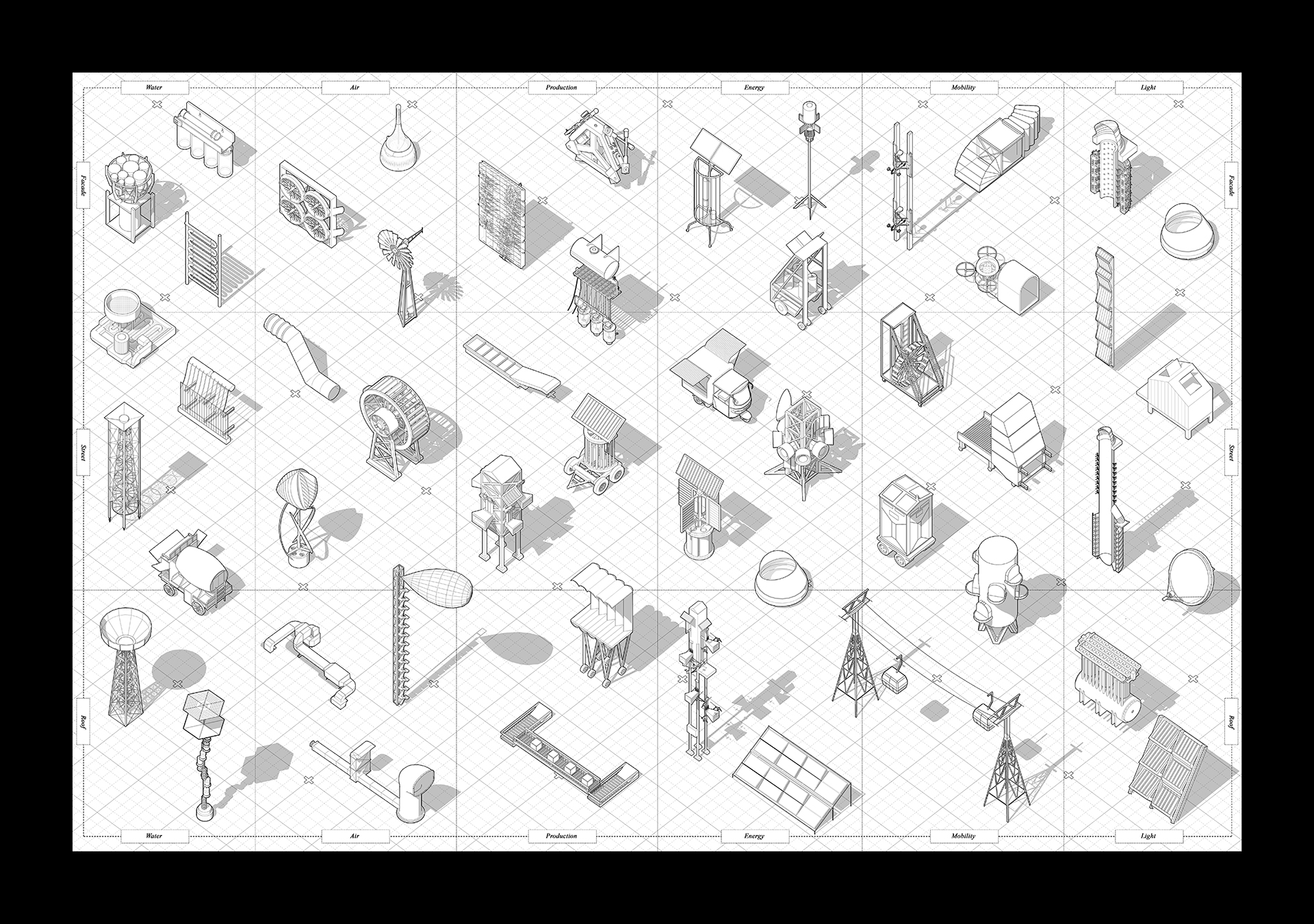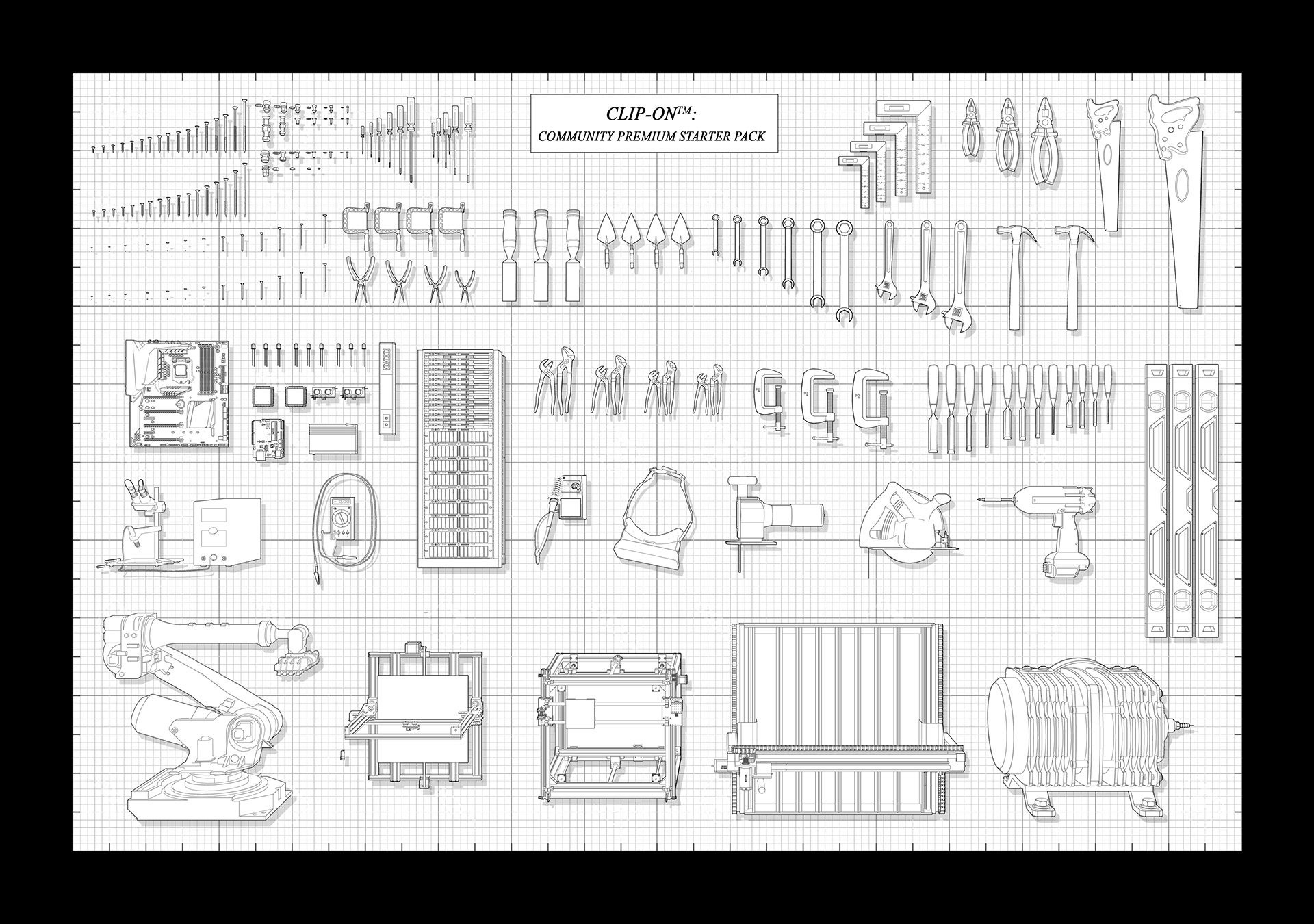 ---
Rather than a top-down approach of urban renewal which often involves arbitrary destruction and relocation, this thesis begins at the scale of technical devices, produced, hacked and installed by local residences. In this way, making becomes a means of technical empowerment, an event of community building, and a strategy for urban upgrade and continuous evolvement.

This project is not presented through technical drawings or diagrams, but rather patents, manuals, user examples and catalogues. All the drawings and materials are packed inside a quickly foldable suitcase.
---
Client
Self-initiated

Timeline
2019

Location
Shenzhen, China

Status
Proposal

Service
Architecture
Exhibition Curation
Exhibition Design
Graphics
---
---