Airpocalypse
---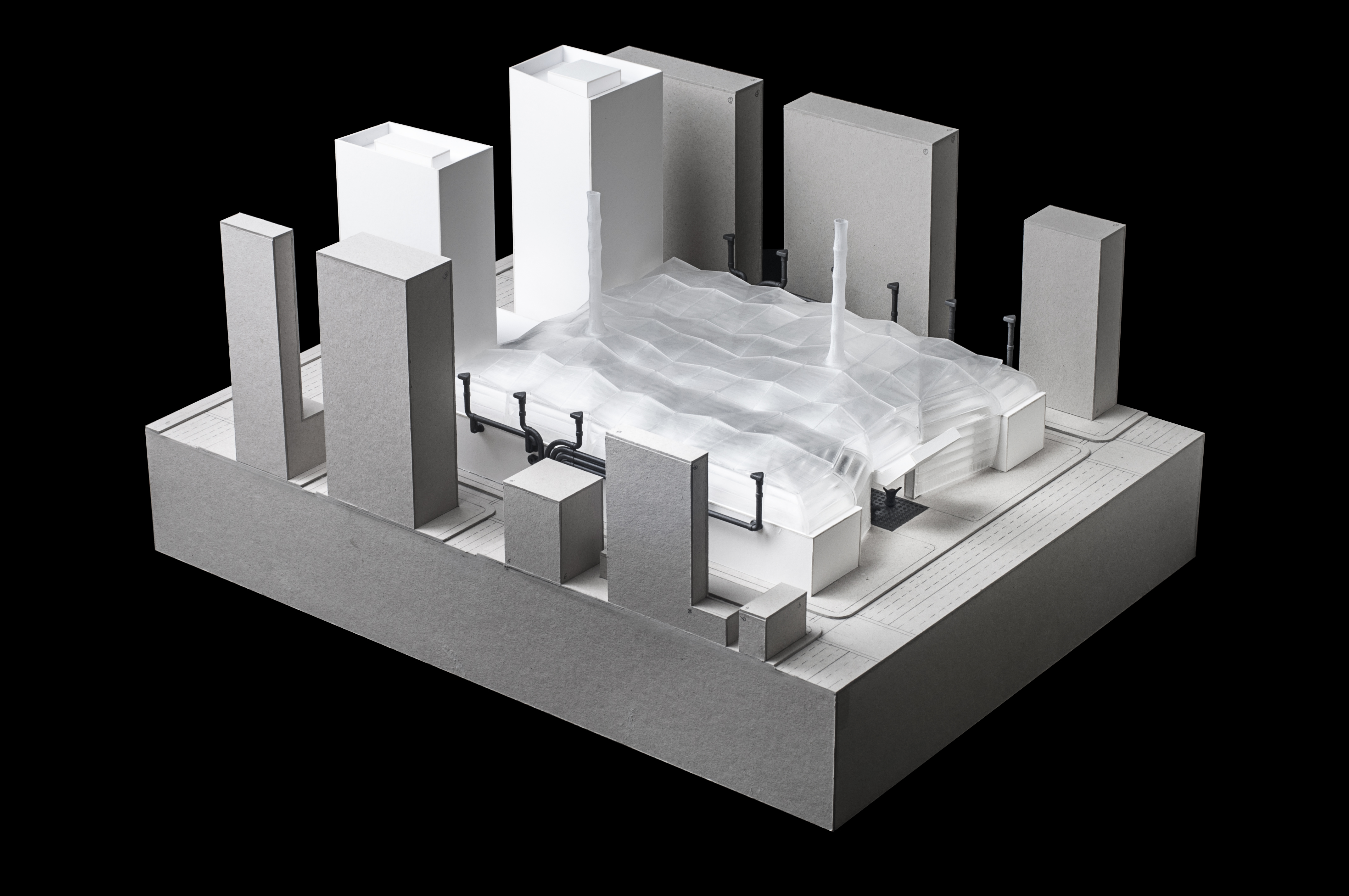 ---
An visionary urban intervention that helps improving air quality in Beijing
Airpocalypse is a design proposal that helps improve the smog problem in Beijing. Collaborating with Danish cutting-edge air purification company Infuser, we proposed a new addition of a giant canopy over the entire block in the city. The design aims to create a naturally-driven air circulation system in which the pollutant will be removed by advanced air cleaning technology known as GPAO (Gas phase Advanced Oxidation). The system offers a sustainable design solution that has minimal carbon footprint and produces clean air in the scale of urbanism.

---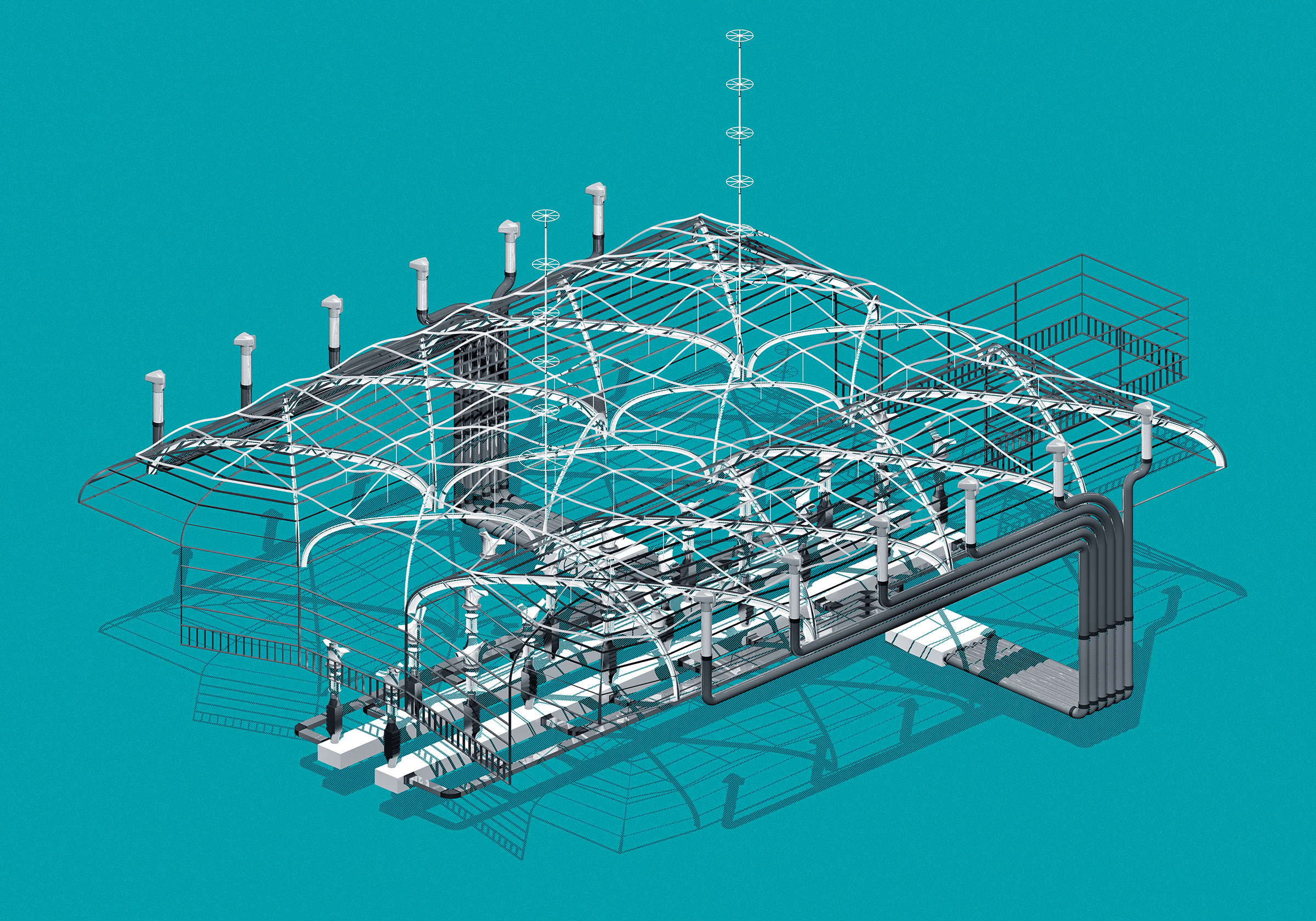 ---
Airpocalypse was presented at Imminent Commons curated by Alejandro Zaera-Polo, as part of Seoul Biennale of Architecture and Urbanism in 2017 . The exhibition took place at Donuimun Museum Village, Seoul.

Today, with the increasing urgency of climate change action, the long-standing discussion around climate-controlled urban space holds more significance than ever. We'd like to use radical design to show leadership in fighting climate change and call for more actions in the community.
---
Client
NA

Timeline
2016

Location
Beijing, China

Status
Proposal
Service
Architecture
Research
---
---